Just wanted to share some recent events
My Pinz didn't pass the annual technical inspection; oil leaking from several places.
First I built an engine stand from a central tube a mate had lying in his shed
enjoyed the sunshine and broke down the engine.
the leaks were caused by broken O-rings at the oil return pipes and brittle rubber seals at the push rod pipes.
When I replaced the oil pan gasket I swapped the 8.8 quality hex bolts for 10.9. Gaskets at oil intake and filter flange also came new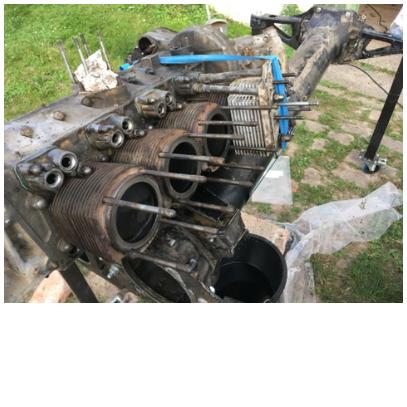 A ratchet belt is helpful for mounting cylinder heads alone.
Now the motor is running in the testbed and will be reinstalled this weekend
https://youtu.be/71A3ZHKUDEg